Welcome to Tanzania! You are probably here because you are looking for the perfect partner to organize the Tanzania or Moshi day trips of your life. Whether is a Day/Multi-day Trip within Moshi, Arusha or the Northern part of our beautiful country Tanzania. Our team of experienced mountain and safari guides also drivers are waiting to welcome and connect you to the authentic Tanzanian experiences that will live with you forever!
Day trips are the best for those who have few hours/days to stay in Moshi/Arusha region. That's before/after Mount Kilimanjaro/Meru Trekking or Safaris in the beautiful plains of Serengeti, Tarangire, Lake Manyara, Arusha National Park and Ngorongoro Conservation Area. Because of that, we have a list of the popular day trips to do around!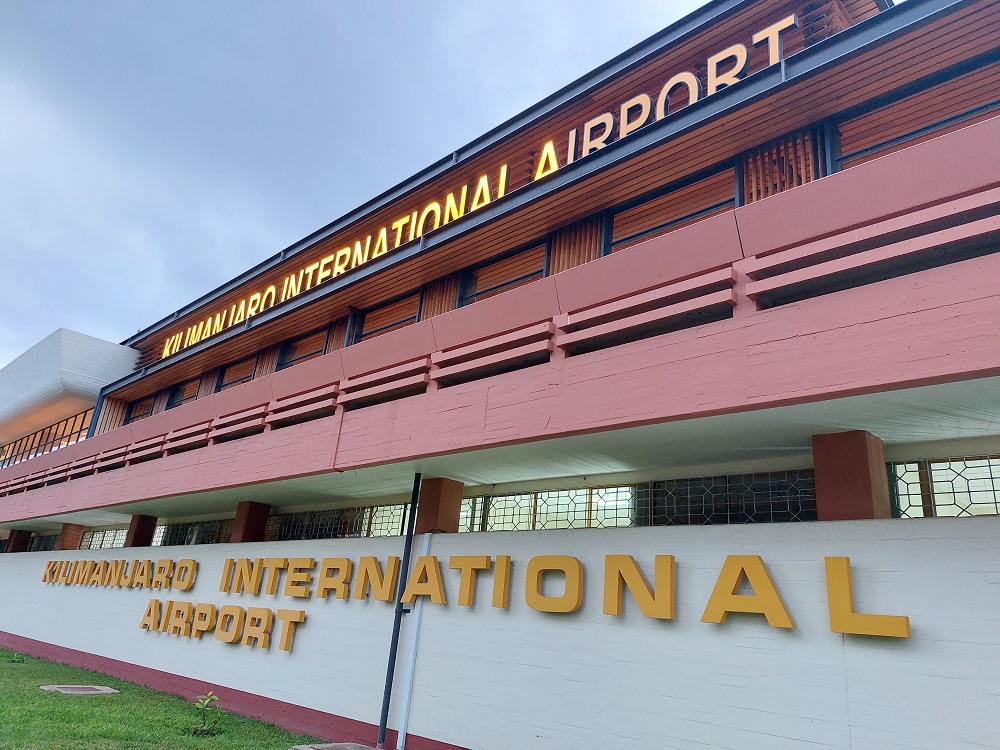 Moshi Tours and Transfer is dedicated to providing you with reliable yet affordable transfer services. From or to Kilimanjaro International Airport, Arusha Airport and Hotels around for travelers going or coming from Moshi and Arusha cities. And because we care, we have our service 24/7 operating and are happy to serve you while observing your SAFETY, TIME and VALUE of the service.
We offer private airport/hotel pick up and drop off to Kilimanjaro International Airport/Arusha Airport and also Point to Point transfers as well as city-to-city transfers.
What our clients say about us !
16 reviews on
A Superb experience!! It was such a Great experience! The pick up was on time and they were very friendly and helpful. Getting into Kilimanjaro was easy as they do all the work for you. The hike itself was amazing and very informative along the way. I want to come back to TNZ and climb all the way to the top and will definitely book them again for my next experience.
Read more
Rundum Sorglos Nick ist sehr pünktlich und hilfsbereit und spricht sehr gut englisch. Er weiß und erklärt vieles. Seine Touren sind stets gut organisiert inklusive Mittagessen bei den Einheimischen.Versucht einen auch nach der Tour nicht in Shops zu locken um Souvenirs oder ähnliches zu kaufen wie viele andere guides.Sehr zu empfehlen.
Read more
Great experience This was a great experience. Nick organized everything clearly and perfectly, meeting us a day before to explain all details. Martin was a wonderful guide, sharing with us a lot of knowledge about animals, plants, history and culture. We recommend it to get a first taste of Kilimanjaro!
Read more
Super Tourenanbieter Ausflug war super organisiert. Lunchpaket und Wasser inklusive.Nick ist sehr nett, hilfsbereit und zuverlässig.Sehr pünktlich. Erklärt vieles. Gute Preise.
Read more
Una giornata indimenticabile tra cultura locale e relax. Abbiamo scelto insieme a nick quale itinerario era più adatto a noi. Preferivamo vedere le cascate di Materuni e ci ha portato lì il primo giorno abbinato al tour del caffè. Il secondo giorno volevamo visitare il villaggio chagga e dopo rilassarci e fare un bagno alle hotsprings di chemka . Nick è molto disponibile e ti spiega un sacco di cose durante il tragitto. Guida molto sicura anche perché è nel mood della zona pole pole (piano piano). Consigliato
Read more
Great experience ! I really enjoyed hiking one day on Kilimanjaro. It was really great.I also went to Materuni waterfalls with Nick. I had lot of fun during the coffee tour.Nick has been great also to help me organize a taxi early in the morning to take the bus to leave Moshi.
Read more
Great experience Excellent communication and service, extremely kind and helpful. Rented a car and worked perfectly. Very competent and fun guide for the hike.
Read more
A day well spent! Spent a great day in Materuni and the Hotsprings! Stunning nature along the hike and a very friendly and knowledgeable guide who answered all my questions and explained a lot! Also, nice experience to discover local coffee production and and a delicious lunch. The weather wasn't too great at first, but the gloomy atmosphere gave it a beautiful vibe and it didn't matter at all! Asante sana!
Read more
Arusha national park- great experience We booked one day private safari tour Arusha national park. It was a memorabele experience, we were picked up in the morning in our hotel and the guide brought us to the park. We enjoyed a 4x4 keep safari tour, everything was explained perfectly by the guide. Very good organized and very friendly, we saw a lot of animals and enjoyed the beautiful nature; also the walking safari was a great experience. I would definitely recommend Moshi Tours & Transfers!
Read more
AMAZING experience and energy !! the best day of our trip This trip was beyond expectations. We went with Nick and Djuma and it was like going to an amazing place with 2 good friends, they tell you interesting things and also take pictures all the time. The waterfall is beautiful and the waterfalls look like a place taken out of a movie. The stay in the coffee farm was also very nice, we danced while preparing the coffee. We were two girls and we slways felt Nick was taking care of us, we felt very safe and comfortable
Read more