Welcome to Tanzania! You are probably here because you are looking for the perfect partner to organize the Tanzania or Moshi day trips of your life. Whether is a Day/Multi-day Trip within Moshi, Arusha or the Northern part of our beautiful country Tanzania. Our team of experienced mountain and safari guides also drivers are waiting to welcome and connect you to the authentic Tanzanian experiences that will live with you forever!
Day trips are the best for those who have few hours/days to stay in Moshi/Arusha region. That's before/after Mount Kilimanjaro/Meru Trekking or Safaris in the beautiful plains of Serengeti, Tarangire, Lake Manyara, Arusha National Park and Ngorongoro Conservation Area. Because of that, we have a list of the popular day trips to do around!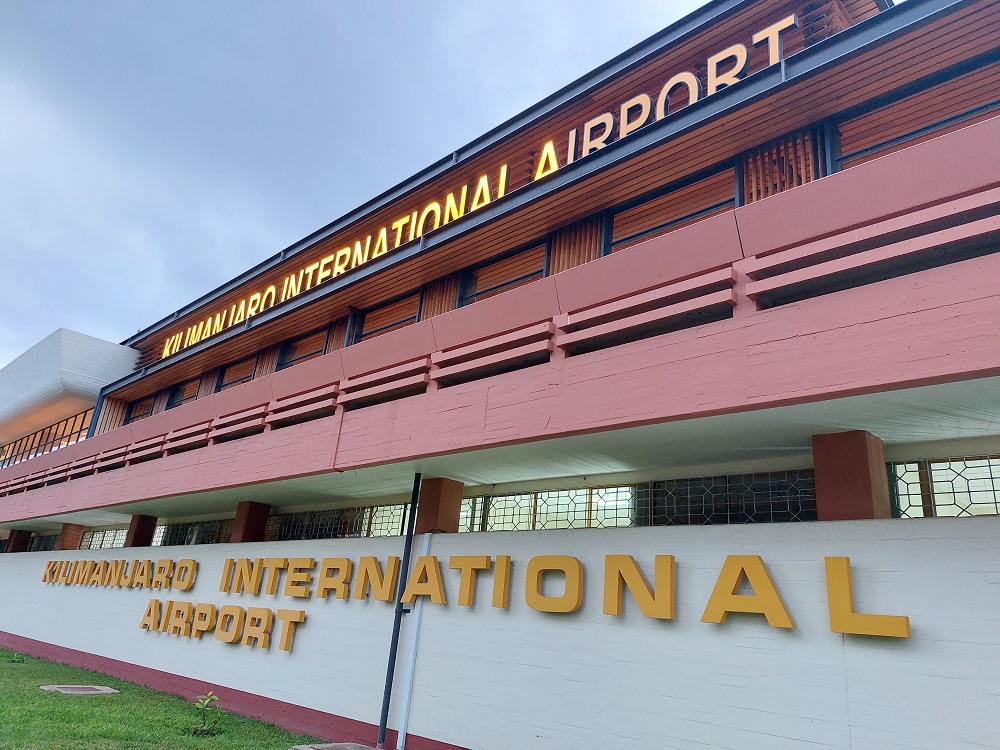 Moshi Tours and Transfer is dedicated to providing you with reliable yet affordable transfer services. From or to Kilimanjaro International Airport, Arusha Airport and Hotels around for travelers going or coming from Moshi and Arusha cities. And because we care, we have our service 24/7 operating and are happy to serve you while observing your SAFETY, TIME and VALUE of the service.
We offer private airport/hotel pick up and drop off to Kilimanjaro International Airport/Arusha Airport and also Point to Point transfers as well as city-to-city transfers.
What our clients say about us !
23 reviews on
Wander41138780111
2023-08-27
Verified
Very reliable and trustworthy transportation I was very satisfied with Nick's service. He answered all questions leading up hike, picked us up right on time and provided an experienced guide for our trek. Nick also provided transportation from our hotel to the airport for a very reasonable price. I had an early check-out at our Moshi hotel and a lot of time to kill before my flight home so Nick picked me up in the morning, took me to several local art stores and dropped me off at the airport for my 9:20pm flight. I highly recommend using Moshi Tours and Transfer for your special Kilimanjaro day hike and local transportation.
Verified
Great activity for pre-Kilimanjaro hike Excellent guide. The coffee experience was informative and engaging. The waterfall is beautiful and a nice day hike. It's a great tour for people about to head out on the Kilimanjaro trek.
Verified
Excellent & Beyond Expectations Our arrival in Moshi was very smooth. Professional driver who went further and helped us get a Tanzanian Sim card when we arrived in Moshi. Our family really enjoyed the 1 hour ride from Kilimanjaro International Airport with insights about people who live around Kilimanjaro and their culture. We will definitely recommend this company to anyone travelling to Moshi.
Verified
Local Owner/Operator who will give you the insider tours around Moshi and Beyond! I had one day in Moshi after my Kilimanjaro climb before my flight. In the morning, I contacted Nick at Moshi Tour & Transfer and was able to schedule a same-day Coffee Plantation and Materuni Falls trip. Nick picked me up at my hotel and we went straight on the excursion! The tour was very nice - hosted by a member of the Chagga, who explained all the wildlife and trees/fruit along the way to the falls. The tour guide was also kind enough to take lots of pictures throughout! The falls were beautiful, as was the walk to get there. The tour also included seeing the entire coffee process (minus the planting/picking as it wasn't the season), and ended in a really delicious cup of coffee! We drove back and ended the day at a local BBQ place that was amazing (ask Nick to either take you or tell you the name)!! Nick was a terrific host for the day and was able to answer all of my questions about the area and the tourism there. He is very focused on providing the best services! Highly recommend!!
Verified
Perfect trip with Great service !! I had only a short time to visit Tanzania, and wanted to climb the great Kilimanjaro for one full day. Nick helped me plan a perfect trip throughout : airport transfer-hotel-day hike and back. He promptly answered all my questions and concerns via Moshi Tours & Transfer website and WhatsApp. The pickup at the airport and the ride to the Kilimanjaro National Park next morning was smooth and friendly. I even learnt a few Swahili words and the stories of tribes/villages around Kilimanjaro... The hike itself on the Marangu route through the rainforest to the Mandara Hut was amazing with flowers/vegetations, monkey and bird species that I have never seen before... My guide, Ramadan, is experienced and knowledgeable. He timed the hike well, allowed me to go at my own pace and helped me carrying my backpack when things got tough near the end. Finally, we managed to return to the base in time, 15 minutes before the park closing time. In all, I really had a fun time hiking for one day at Kilimanjaro National Park, thanks to the great service and great help from Nick and Ramadan ! Asante sana rafiki yangu, Nick na Ramadan !
Verified
Great experience and very reliable! We booked a 1 day safari in Tarangire the day before. Nik came to visit us that evening to explain the details in person. We were picked up from our accommodation in Moshi the next morning for a great safari, and our guide even raced through the park to get us a rare leopard sighting! We saw lions, leopard, cheetahs, zebra, giraffes, elephants, ostriches, antelopes, gazelle, water buks, dikdiks and many types of bird. The lunch was tasty and the guide was great at pointing out animals and sights. Would definitely recommend these guys!
Verified
Great day trip to Tarangire national park Moshi tours & transfer offered great service, quick response and very friendly and energetic guide. We had a wonderful day safari trip to Tarangire and we were able to see many animals thanks to out guide Nick. It was an absolutely please to work with them and would highly recommend thier services.
Verified
A Superb experience!! It was such a Great experience! The pick up was on time and they were very friendly and helpful. Getting into Kilimanjaro was easy as they do all the work for you. The hike itself was amazing and very informative along the way. I want to come back to TNZ and climb all the way to the top and will definitely book them again for my next experience.
Verified
Rundum Sorglos Nick ist sehr pünktlich und hilfsbereit und spricht sehr gut englisch. Er weiß und erklärt vieles. Seine Touren sind stets gut organisiert inklusive Mittagessen bei den Einheimischen. Versucht einen auch nach der Tour nicht in Shops zu locken um Souvenirs oder ähnliches zu kaufen wie viele andere guides. Sehr zu empfehlen.
Verified
Great experience This was a great experience. Nick organized everything clearly and perfectly, meeting us a day before to explain all details. Martin was a wonderful guide, sharing with us a lot of knowledge about animals, plants, history and culture. We recommend it to get a first taste of Kilimanjaro!